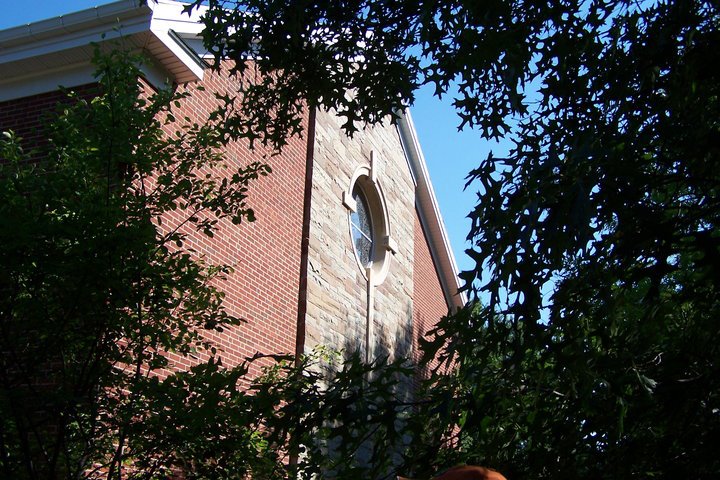 Location
31 W. Church Street, Fairport, NY  14450 . Office Hours: 10am-2pm, Monday-Friday. Summer Office Hours: 10am-1pm.  Parking is available in the lot behind the church, and on side streets.
Our Labyrinth, located on the western side of the churchyard and built by church members, is always available for walking meditation and prayer.
Pastor & Staff
Rev. Richelle Goff was appointed to the Fairport United Methodist Church in July of 2018. Prior to her appointment to Fairport UMC she was the pastor at the Auburn United Methodist Church for 10 years and prior to that the Martville and Trinity: Oswego United Methodist Churches.
Rev. Goff received her Master of Divinity from the Methodist Theological School in Delaware, Ohio and her Bachelor of Science degree from St. Lawrence University.
She is joined in Fairport by her husband Michael and 2 young daughters Karis and Zoe. They have two dogs, two cats, two fish, two rabbits and a bearded dragon! The whole family has settled into Fairport and continues to explore all that the community has to offer. Rev. Goff is passionate about making sure that there is a place at the table for all people.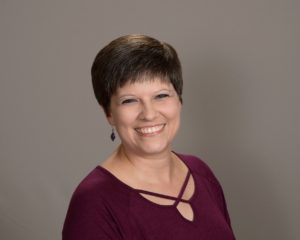 Nicole Camilleri began serving as the full-time Music Ministry Director at the Fairport United Methodist Church in 1999. She leads a program of over one hundred volunteers. Vocal choirs, handbell choirs, instrumental ensembles, and soloists embody the growing music ministry at FUMC. In November of this year, Nicole and four choir members will sing at Carnegie Hall in a performance of Joseph Martin's "The Winter Rose", conducted by the composer.
In addition, Nicole is an Instructor of Sacred Music at the Eastman School of Music. She also maintains a private teaching studio. Nicole is currently the Registrar for the Rochester Chapter of the American Guild of Organists, having also served the chapter as a past Dean and Sub Dean.
Nicole held her first church position while in high school as the Organist and Music Director at St. Boniface Martyr Church in Sea Cliff, NY. In graduate school, she served as the Director of Music at St. Peter's Episcopal Church in Milford, CT, as well as being a faculty member at Housatonic Community College in Bridgeport.
Nicole began her organ studies in her hometown of Sea Cliff, New York. She received a Bachelor of Music degree in Organ Performance from the Eastman School of Music, where she studied organ with David Higgs, as well as organ improvisation and voice. After graduating as co-valedictorian of her class, she attended Yale University's School of Music and Institute of Sacred Music as a full-scholarship student of Thomas Murray and Martin Jean. She received a Master of Music degree and Certificate in Sacred Music from Yale.
Outside of church, Nicole enjoys spending time with her family, attending concerts, hiking, yoga, enjoying fires in the winter, and hearing the ocean in the summer.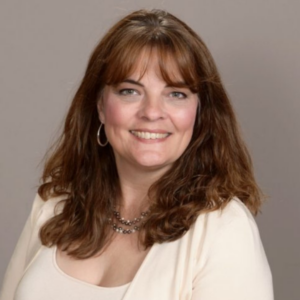 Joy Leinenbach has grown up in the United Methodist Church all her life and has been a member of Fairport United Methodist Church since May 1996. In July 2016, she took on the role of Children's Ministry Coordinator.  In April 2022, her role transitioned to Family Ministries Director. In this new position, Joy coordinates Children's Ministries and Youth Ministries. Children's Ministry encompasses infants through 5th grade and Youth Ministry includes 6-8th graders (Junior High) and 9-12th graders (Senior High).  Joy coordinates for children's and youth Sunday School classes, Nursery Care,  Junior High and Senior High Youth groups, monthly Family Fun Events and Summer Family Fun Nights which is our Vacation Bible School for the entire family.
Joy has a degree in Elementary Education from Alfred University and her Master's in Education from Bowie State University. Working with children has always been a part of Joy's life. She has taught 2nd and 3rd grade, tutored math for elementary through high schoolers. While raising their three children, both she and her husband, Eric, taught Sunday school and worked with youth in the youth group.
Joy and her husband, Eric, live in Penfield and have three grown children and a dog. Their daughter attends Nazareth University and is studying music therapy. Their youngest son is an Alfred University graduate and lives in Austin, Texas. Their oldest son graduated from Clarkson University. He and his wife live here in Rochester. Some of Joy's favorite things to do are listening to country music, cooking and baking, sewing, going for walks and enjoying time with her family. 
Kevin Gordon, Administrative Assistant
Kevin recently joined the staff as Administrative Assistant in March 2022.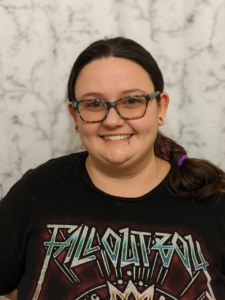 Jamie grew up and currently lives in Farmington, NY. After graduating from Canandaigua Academy with high honors and a mastery in mathematics they continued their education at FingerLakes Community College, graduating in 2018 with their Associates degree in Fine Art. Since then they have taken up a career as a commercial and residential cleaner, finding fulfillment in helping others by providing safe clean environments in which to live and work.
Jamie and their boyfriend are currently looking to move to Rochester with their dog, cat, quaker parrot, and rabbit. When they are not working or spending time with their pets Jamie loves to read, play Dungeons and Dragons with friends, and make pottery.
Safe Sanctuaries
Visiting for the First Time?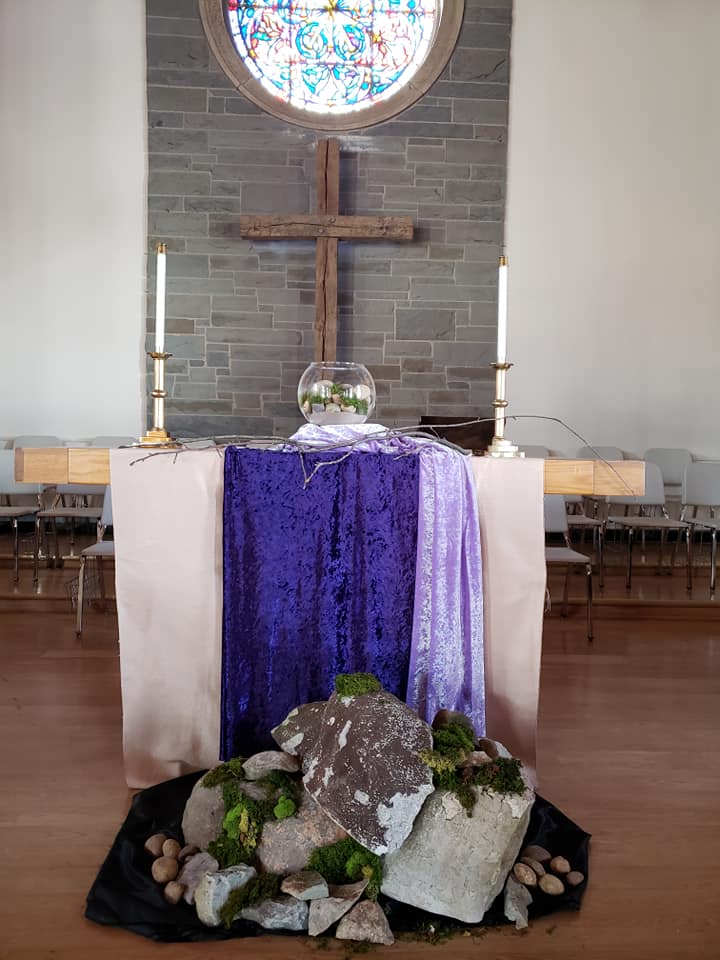 We are so glad that you are interested in learning more about Fairport UMC and what we are all about! If you choose to visit the church here are a few things that you may find helpful:
We are an inclusive church which means we welcome, affirm and celebrate all people without reservation in the life of our church.
Worship is at 9:00 am & 10:30 am. Some people choose to get dressed up and others have a more casual style. Whatever you are comfortable wearing will be fine. Come as you are!
Sunday School for ALL AGES starts September 17th and is at 9:00 am. Children and youth will be directed to age appropriate rooms with gifted and knowledgeable teachers. We also have an opportunity for adults to learn on Sunday morning as well in an Adult Forum class.
We are a child friendly church! Wiggles and giggles are welcomed. Although you are welcome and encouraged to have your children with you in worship, you may feel comfortable utilizing the nursery. If you have a fussy child, you can also the rocker.
The entrance to the parking lot is located on South Ave. In addition, you can park on the streets/lots surrounding the church (South Ave, Filkins St., Church St., Village Landing/Potter Park). We have handicapped parking spots available in the parking lot. You can enter the church from Church St. or from the parking lot through the double doors.
You will be greeted at the door by our Sunday morning greeters.
We have an elevator available right inside the Parking Lot entrance.
Worship is about an hour or so long. We celebrate Holy Communion on the 1st of every month and on special occasions. All are welcome at the Table. We also provide communion to those in the nursery. You are more than welcome to pick up your child and bring them back to the sanctuary to receive communion together. We also offer gluten free for those who would like it.
Feed the Spirit is the 1/2 hour time between our two services where we enjoy fellowship with one another over a cup of coffee/tea and a few snacks.
We hope this information has been helpful and we hope to see you soon! Please don't hesitate to call the church office or email us if you have any questions at all!